As a software company, we believe continuous software "Kaizen" is our mandate, so that we can solve our customers' daily challenges. Further, our engineers in Japan are always excited to apply state of the art technologies into SENRI, in order to explore the future of SFA. To make these things happen, we have established a robust cloud server platform that enables monthly (or much frequent!) software updates.
Multiple main inventories
Main inventory function is to manage the stock of items that a company holds. Previously a company could have only one inventory and it was not possible to view the inventory on a mobile app so that Field Staff could sell items regardless of the stock. Now companies can have multiple inventories and assign them to Field Staff. Thus Field Staff can make an order after selecting a main inventory among multiple inventories that they are assigned to.
Once the order is approved, the stock of main inventory will decrease.
The below is how to make an order on a mobile App.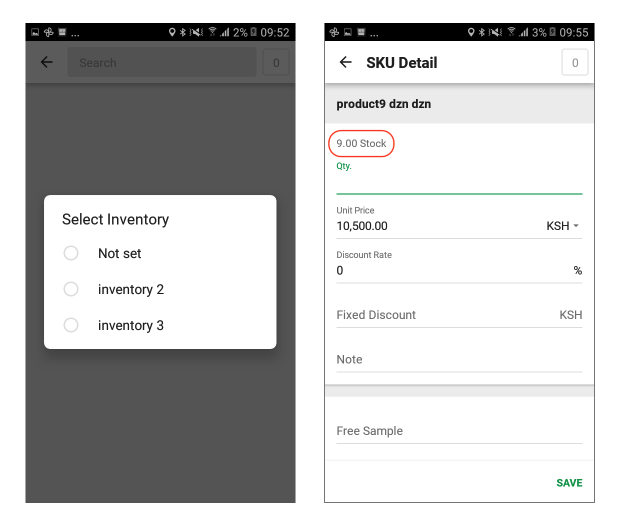 Managers can check them on the web.

Duplicate missed plans
Previously, it wasn't easy to find missed plans and it was necessary to create plans again to visit those customers. Now missed plans can be accessed from schedule summary results and duplicate plans in bulk to another date and even assigned to another Field Staff. Additionally, upcoming plans are no longer counted as missed plans.