As a software company, we believe continuous software "Kaizen" is our mandate, so that we can solve our customers' daily challenges. Further, our engineers in Japan are always excited to apply state of the art technologies into SENRI, in order to explore the future of SFA. To make these things happen, we have established a robust cloud server platform that enables monthly (or much frequent!) software updates.
Customer registration request
By using this function, customer registration can be made on a request basis to prevent duplicate or fraudulent registration of customers. When Field Staff registers a customer on the mobile app, the manager can view the request on the web. If the manager approves the request, the customer is registered as active, if declined, the customer is registered as inactive.

After registering a customer, Field Staff can create a Visit report and an Expense only once, but cannot register a second or subsequent Visit until the customer is approved. Also, other Field Staff will not be able to see the customer until the customer is approved.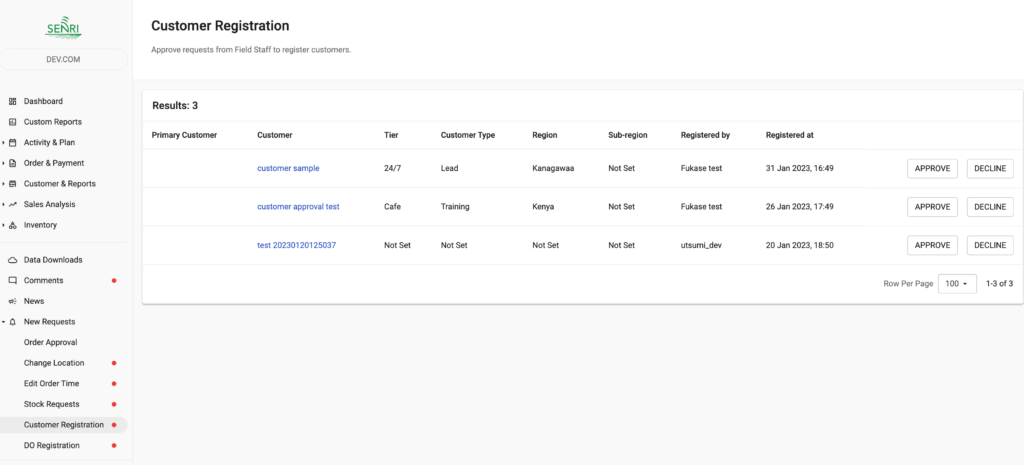 Photo can be attached to sales order
Photos can now be taken and attached during Order taking. The Manager can view, edit, and delete them on the web in transaction detail.