As a software company, we believe continuous software "Kaizen" is our mandate, so that we can solve our customers' daily challenges. Further, our engineers in Japan are always excited to apply state of the art technologies into SENRI, in order to explore the future of SFA. To make these things happen, we have established a robust cloud server platform that enables monthly (or much frequent!) software updates.
Record expenses

This update makes it easy to record and track expenses made over the field staff activities. Field staff can record expenses while visiting customers when they use transport, petro or accommodation.

On mobile apps, field staff can  input expenses along with  the expense title and note. Managers can pre-register expense titles as they like e,g, bus, bike  or accommodation.
Field staff can check expense history on the calendar and add/edit expenses even after the visit to customers within a day.

Plus field staff can register expenses regardless of visit activities as daily expenses. Some expenses to be assigned to the whole day e.g. accommodation fee or petro fee may be applied.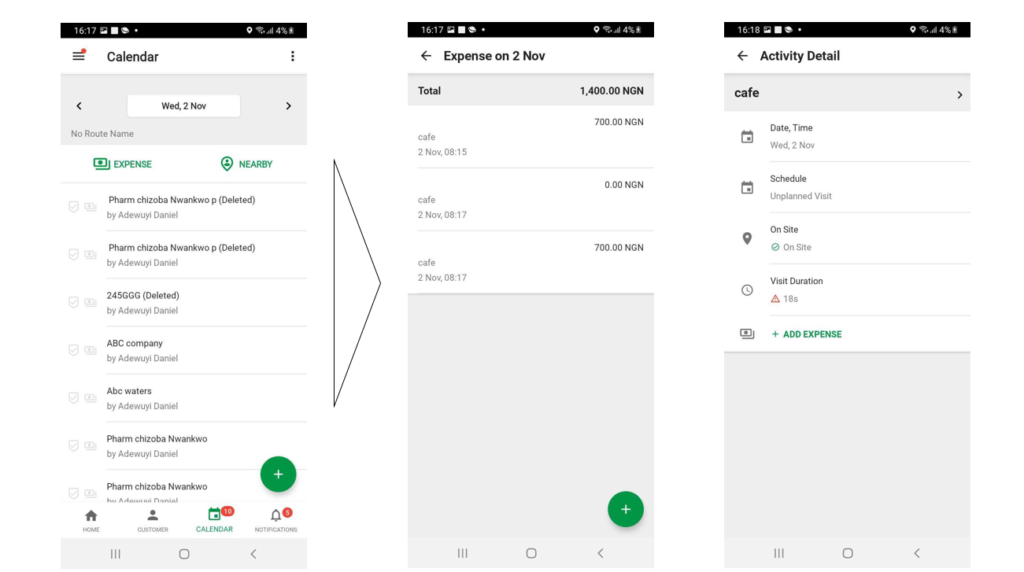 On web apps, managers can track how much each field staff use expenses as well as editing those records.


App(Show map in schedule)
Field staff can check their own schedule by customer map. The actual screen is below.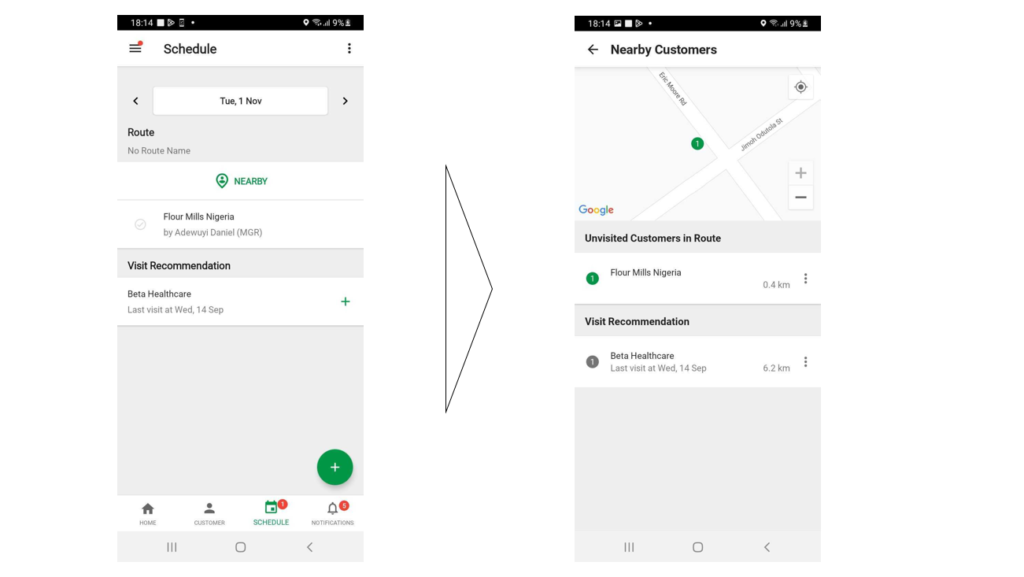 When field staff taps "nearby", planned customers nearby will be mapped.
As for yet-to-visited customers, it shows customer details or its direction.
In addition, field staff can make new plans for visit recommendations.